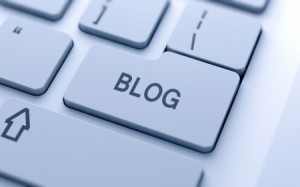 "Blogging is to writing what extreme sports are to athletics: more free-form, more accident prone, less formal, more alive. It is, in many ways, writing out loud." – Andrew Sullivan
People blog for a million and one reasons. From recipes to crafts to kayaking adventures, everyone has found a series of stories they want to tell via a type-written medium. Blogs give everyone a stage (or soapbox) to write anything from anywhere and have it published for the world to read. It allows us to explore our world, go in-depth in our area of expertise, expand our writing boundaries and connect with people near and far.
It doesn't even have to be a "live" blog or one that is publicly shared, but I believe everyone should have at least one blog, particularly business owners, and here are the reasons why:
Be Curious
Have fun, share your sense of wonder and be curious about the world around you. Once you start writing a blog, whether it is about chocolate, the beer brewing process or how to revamp antique furniture, you will search the world around you for content. You will develop a deeper curiosity, ask a bunch of questions and stretch beyond what is right in front of you. You will find a deeper sense of engagement in the everyday activities of your office and your area of business.
Be Creative
"Whether you think that you can, or that you canít, you are usually right." – Henry Ford
If you believe yourself to be creative, you will act, think and behave creatively. You will search for new ways to express yourself and further your communication with the world and your employees. Let your imagination wonder. Branch out of the usual.
Share Your Moments
"We make a living by what we get, we make a life by what we give." – Winston Churchill
It's easy to get wrapped up in the fast pace of life and overlook the little details that make up life. Blogging about the special moments we share with friends, a customer service story or even a co-workers birthday bash helps us connect with those who matter most about events that matter most. It establishes a connection or sharing highway with people in our inner circle and beyond.
Express Yourself
"We all yearn to create things and moments that make our feelings tangible. We want to convey more than what spoken words alone can say." – Sandra Magsamen
Each of us wants to connect with the world around us. People want the story behind the brand or the logo. We are social creatures looking for a deeper connection with the products we buy and the people we buy from. Show your human side. Show your humor, your perspective and your life. Your customers will thank you for it.
I know what you are wondering to yourself, "But who will read it?" Write about what you find interesting and you will be surprised at who will be interested. There are tons of people who collect stamps, love thrift stores or want to learn more about the seafood restaurant business. If you write it, they will come.
Or perhaps you are thinking, "What do I write about?" The answer to that is what are you passionate about? What is your area of expertise or interest? If you had one thing to share with a group of friends about what makes you tick, what would it be? There's your blog my friend.
So, what's your passion? What viewpoint could you offer the world? From life on a wheat farm to a blog about inspiration, the world will benefit from your thoughts, views and stories. Engage your inner storyteller. Share with the world.
Start blogging!